In 1973, my Wife and I were touring through parts of our state and stopped to look through a country museum in the town of Kerang (Victoria, Australia). There we saw this fascinating little car. I have posted one photo of it before, and have just come across the other two coloured slides that we took that day. We have passed through the town several times since then, but alas, each time the museum has been closed. I wanted an opportunity to study the car in more detail- things like how the transmission was achieved, where and how was the ignitions system etc.
The story told to me at the time, was that the car had been a part-time project of a local farmer, who back in the 1920's decided to create something different for motoring. He was armed with dedication, patience and a hacksaw, for that appears to be how the engine was halved.
Below is the image that you might have seen before. The other two have not been previously posted.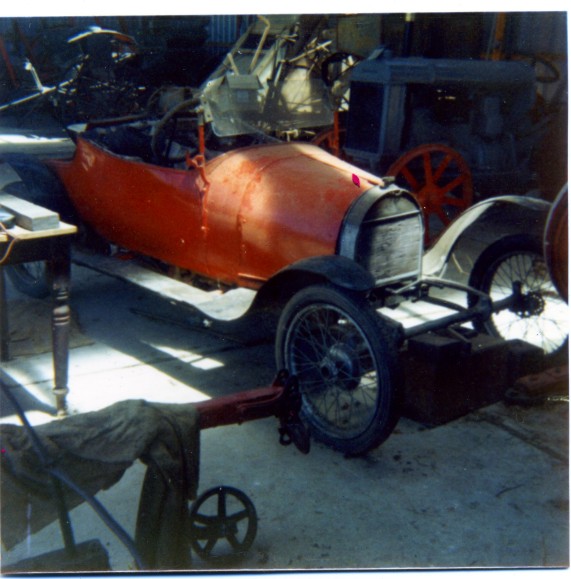 Dane.